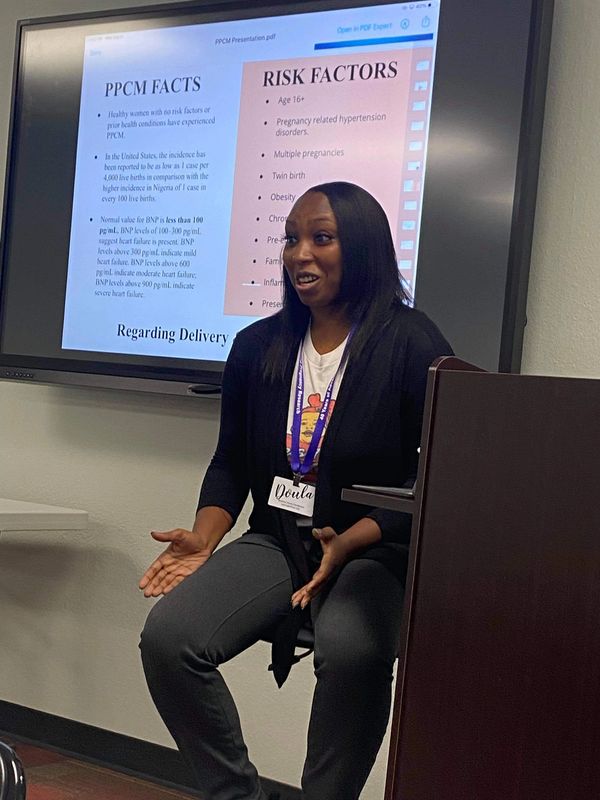 Meet Brianna D. Henderson
Hello to all, I'm Brianna, age 28, a Birth Doula, Grant Writer, Patient Advocate, and Life Coach. 5 years ago I suffered a postpartum hemorrhage, and was rushed into a 5-hour surgery, receiving 4 blood transfusions. Two months later, I developed a constant cough, thinking it was just a cold to later find out my heart was failing due to my pregnancy. 
I was diagnosed with Peripartum Cardiomyopathy (PPCM). I then found out through my cardiologist that this same condition took my sister's life, who we thought died of natural causes 3 years earlier at 27 after her second child. 
I am now considered fully recovered and have started a Non-profit organization called LetsTalkPPCM to spread awareness through the media and now attending panels, conferences, and more. 
Our mission is to eradicate Peripartum Cardiomyopathy as a life-threatening heart disease found in pregnancy by advancing research, education, screening, treatment, films, events, and more. 
Our site is https://letstalkppcm.org
In 2020 I released an awareness music video that has now been shared with multiple universities in Texas. 
PPCM Workshops
We offer virtual, in-person, and pre-recorded workshops.
Each workshop can be up to 2-hours long (depending on Q&A)
PPCM may not be as rare as we think—but it doesn't have to be a death sentence. The CDC has named "missed or delayed diagnosis" as a key factor behind maternal deaths, and cardiologists and OB-GYNs admit that PPCM is often misdiagnosed or ignored. 
We recommend all birth workers and cardiologists take a PPCM Workshop. This will help you become more educated about certain facts and risks of the condition, more than what the media can explain. We understand that learning from an actual PPCM survivor can help bridge the gap in this area. 
This workshop has helped over 3500 medical professionals so far, and the number continues to grow. Organizations like the American College of Obstetricians and Gynecologists (ACOG), American Journal of Obstetrics & Gynecology (AJOG), CDC Foundation, Popular Science, Dallas Birth, Fort Worth Birthing & Wellness Center have taken this same workshop and are now raising PPCM awareness. 
LetsTalkPPCM provides free Nt-proBNP blood testing & wellness checks to women who may be at risk for PPCM. We have created a GLOBAL PPCM screening tool that encourages birth workers when to order a BNP blood test for a pregnant or postpartum patient. 
PPCM is one of the leading causes of maternal mortality in the U.S.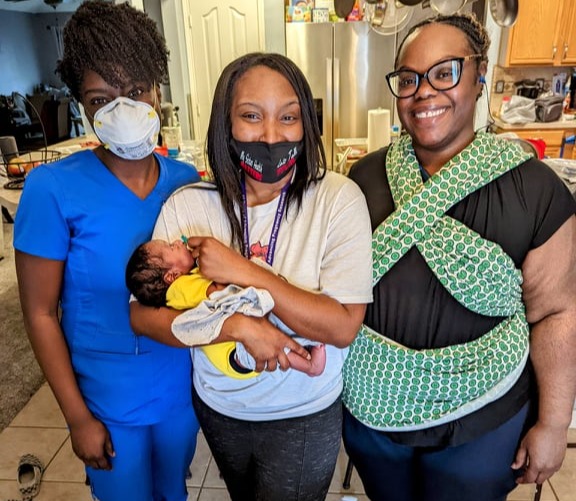 Providing physical, emotional, mental, and educational support to moms in the community. Followed by BNP testing & Postpartum exams.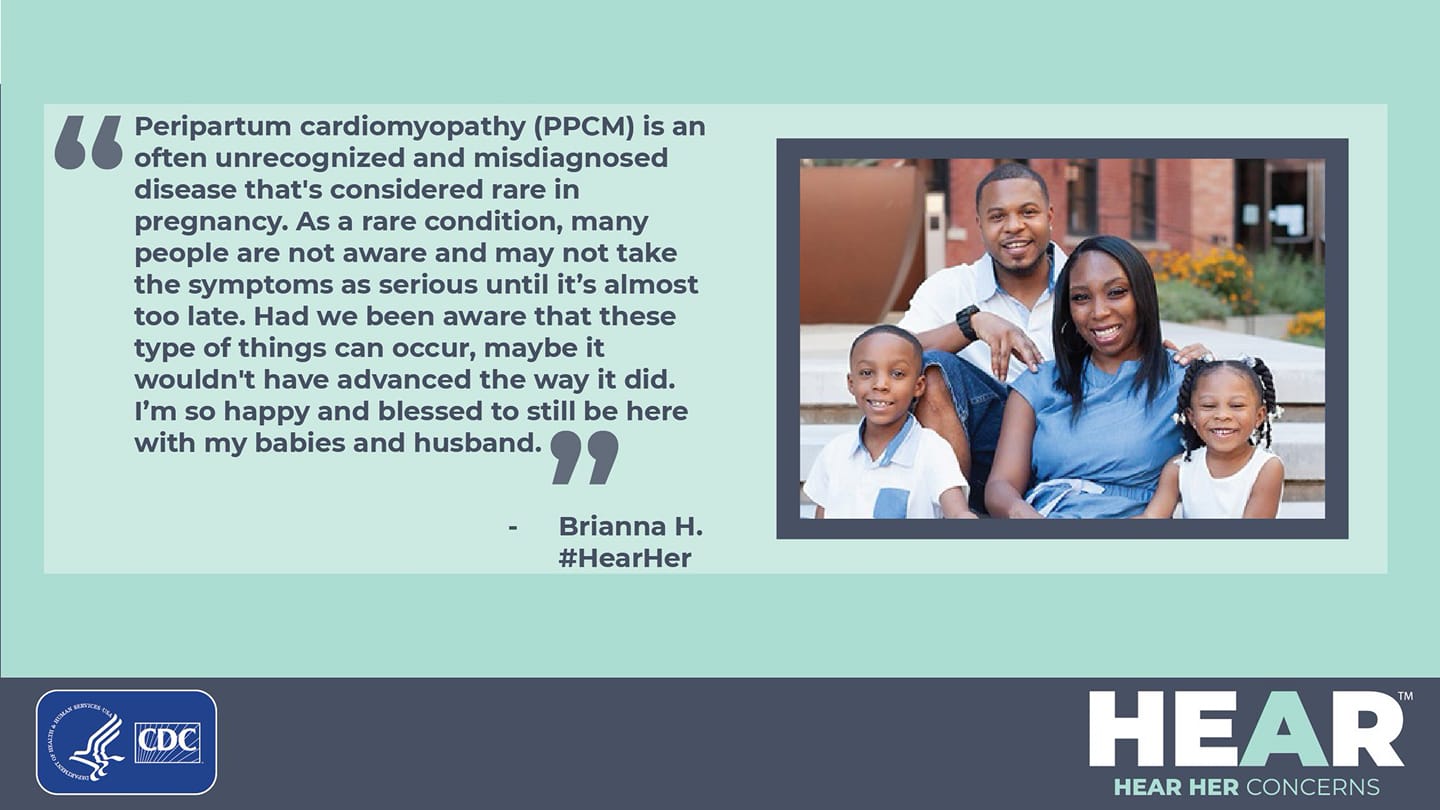 Networking
Collaboration improves the way your team works together and problem solves. This leads to more innovation, efficient processes, increased success, and improved communication.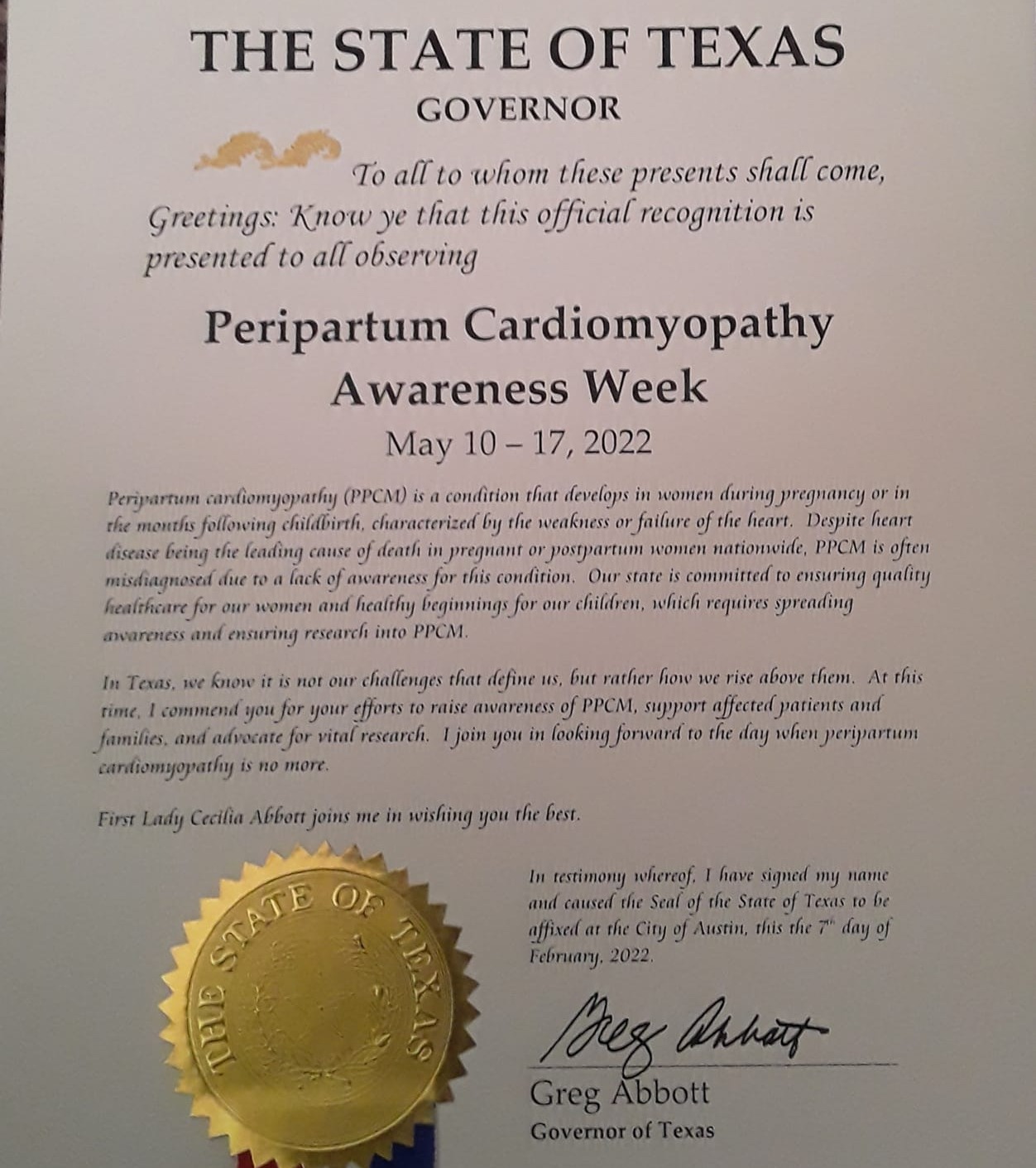 Proclamation
A proclamation is an official document issued by the Governor to commemorate a specific time period (ex. day, week, or month). It brings recognition, awareness, or appreciation to an issue, cause, milestone, or noteworthy event that is relevant and important to the state.
PPCM Advocate Course
Available in days

days after you enroll

Lessons
Awareness Is Key
"I always loved the camera/film world, and somehow going through a PPCM diagnosis brought me to discover that dreams do still come true."
-Brianna Harris-Henderson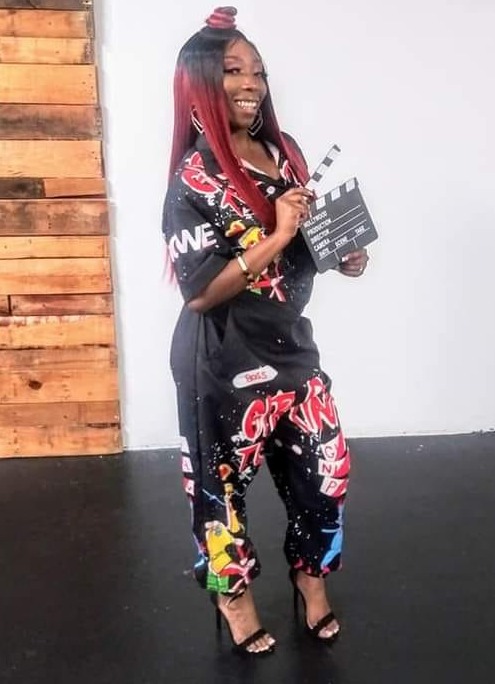 Check your inbox to confirm your subscription